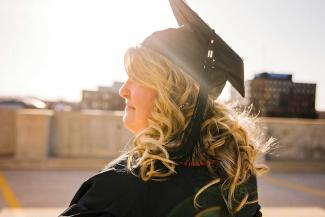 First Time Investing for 20-Somethings
For many early 20-somethings that are freshly graduated and are now facing credit card and loan bills, the last thing on their mind is investments. Your new job can just about cover rent and groceries but the limitless pocket money of your youth is now a distant memory. Granted, saving for retirement may be a far fetched idea with the mountain of immediate payments piling up; however this does not mean that young Canadians should ditch investing entirely!
Instead, millennials must take a different approach to investments than older generations. But what exactly can you do without jeopardizing your immediate future?
Just Start
The most important advice is the simplest: begin now. Excess cash you have been sitting on is begging to be spent on a new pair of shoes or a fancy dinner, instead investments as small as $50 will reap rewards years down the road.
The first taste of compound returns, no matter how small, will be oh, so sweet. Research from Credit Suisse indicates that "stock markets in developed countries on average delivered an annualized rate of return of 8.5%" 1. Assessing where you can minimize your expenses to free up investment money is a handy skill that will benefit you in the long run - set a goal of 10% of your income and build from there!
Building and paying off small debt is a solid foundation to build a strong credit history. However, keep focused on knocking off the heaviest debts first as they will accrue the largest amount of interest.
Automate your Investments
Manually putting your money away at the bank or online can be a timely process. Also, that extra money lingering in your bank account may be tempting to spend! By automating your investment on a monthly basis, you prevent the hassle of remembering to deposit and quiet the devil on your shoulder suggesting you to buy an entirely new summer wardrobe.
Long-term vs. Short-term
Being able to save for retirement in your twenties is hugely beneficial, but it is not the be all and end all of investing. MoneySense explains that investments in your twenties should be focused "to set aside money for shorter-term goals like paying for school, buying a car or building up a down payment for a house" 2.
If you are like the vast majority of young professionals then accessing your money for these payments sooner rather than later is a necessity. As such, the Tax Free Savings Account (TFSA) introduced in 2009 is an increasingly popular investment method than the traditional Registered Retirement Savings Plan (RRSP). The TFSA can be invested in a number of portfolios and all interest earned is tax free!
Diversify your Portfolio
For first time investors, attaching yourself to individual stocks opens one up to far greater risk. Diversifying with ETFs or mutual funds spreads your investments across numerous stocks and thus lessens the volatility of your early investments.
Continue to Educate Yourself
Investment jargon can be both intimidating and paralyzing. However, consultation with financial advisors and reading up on tips for upcoming obligations such as home-buying and mortgage payments will put you a step ahead. Keep yourself ahead of the curve!
Resources
1. https://blog.wealthbar.com/wp-content/uploads/2016/07/128_cs_global_investment_returns_yearbook.pdf
2. http://www.moneysense.ca/save/investing/how-to-invest-20s/
*This content is developed from sources believed to be providing accurate information. The information provided is not written or intended as tax or legal advice and may not be relied on for purposes of avoiding any Federal tax penalties. Individuals are encouraged to seek advice from their own tax or legal counsel. Individuals involved in the estate planning process should work with an estate planning team, including their own personal legal or tax counsel. Neither the information presented nor any opinion expressed constitutes a representation by us of a specific investment or the purchase or sale of any securities. Asset allocation and diversification do not ensure a profit or protect against loss in declining markets. This material was developed and produced by Advisor Websites to provide information on a topic that may be of interest. Copyright 2020 Advisor Websites.